Feed
Feed
designs and builds ambitious digital products and brands.
News
Gold at Visuelt Awards
Our work for Designers' Saturday was awarded with Gold in the category outstanding Digital Design during the Visuelt Awards on May 11th. Thanks to the jury and thanks to Designers' Saturday for the collaboration. Find out more information about the work here.
We're hiring designers and developers
We're looking for brilliant people with a kind, curious and collaborative mindset to join our team of designers and developers. If you value team work, a balance of freedom, responsibility and considerable ambition, we should talk.
A Smart City project in progress
In line with the city of Bodø's innovation project, paving the way to becoming a Smart City, we're collaborating with Smartsky, New Things Co and Mallow on a project for a quicker, easier, and more automatised tool for the fire department, both saving time and saving lives. Using insights into the ways in which the fire department works, as well as their current challenges, we're currently in the process of elaborating a product where we combine 3D modelling, product design and graphic design to create a digital solution that will assist national security.
German Design Award for Elements of AI
We were honoured to be a winner of the The German Design Award, delivered by the German Design Council, for our project Elements of AI. Elements is a free and online course in Artificial Intelligence available to all. The course's goal is to demystify and educate about how AI works, so as to help democratize the immense potential this technology brings. The course covers the basics, through to explaining actual algorithms that make AI so powerful.
Launch of the W Initiative
The W Initiative website launched this week! An interesting journey to have been part of together our talented colleagues at Metric who delivered the visual identity, whilst we worked on the UX design and development. W Initiative is the name of the foundation started by Gustav Witzøe. Its purpose is to support humanitarian projects to improve education and health. Its first project to date, the iWASH project in Uganda, has already been launched to increase children's access to drinking water and their handwashing facilities at school. Read more here.
Say hello to Marius!
A warm welcome to front-end developer Marius Tetlie! Marius has worked internationally at designs studios in Berlin and Amsterdam before he came back to Norway to specialise in front-end development. He's particularly interested in emerging technologies and their effects on design, aesthetics and culture. His experience hinging between design and tech, as well as his curious mind, will be valuable assets to our team of developers!
A warm welcome to Andreea
We are very happy to welcome Andreea Tecusan to our team of designers. After her masters studies at the Oslo School of Architecture and Design and Design Academy Eindhoven, she worked at the design studio OlssønBarbieri before joining us. Her interests span well beyond design and into art direction, photography and communication, and we are thrilled to add her talents to our team!
By:larm
For the past year we've worked with developing a new web platform for the Oslo-based music festival by:Larm, and we're proud to announce that the website was launched last week. The aim with their website has been to gather all the digital requirements that a music festival might have in order to deliver a long-term and flexible solution with affordable development updates. Have a look at by:Larm's webpage here.
Gilda Axelroud joins our team
Great news! We're finally making an important step by adding a project manager and business developer. Gilda previously worked as deputy director of Kunstnernes Hus and director of STANDARD (OSLO), and has always been interested in efficient digital solutions as well as cognitive science. It bodes well for our multifaceted team of designers and technologists working on some of the most explorative projects we've ever handled.
Jonas joins too!
Jonas of LOFT 4 and Boden Studio is a hugely welcome addition to our design team. His previous work is nothing less than astonishing, and his explorative methods inspires us. Jonas never really understood the various design prefixes, so he intuitively blends them together.
Lars joins our team!
Lars is a versatile product designer who focuses on digital solutions. He's a graduate from Westerdals with work experience from both Lisbon and Oslo before joining Feed. We are happy to welcome him to our team!
Welcome, Preeti!
Preeti is a front-end developer focused on logic and problem solving. She has a holistic background in psychology and business management, and has previously worked and studied in both Holland and England. We are extremely happy to have her on our team!
We just launched Designers' Saturday!
This week we launched the new and improved website for Designers' Saturday, a three-day event in Oslo showcasing the best of furniture design and interior architecture. This first launch is a call to action for exhibitor applications. The full exhibitor list and event program will be launched in the coming months. Check it out here
A warm welcome to our new developer Even!
He's previously worked as a front-end developer for different agencies, and before that he was a chef (!). We're very happy to have him joining our team!
Henie Onstad
We provided technical development and UX guidance for Henie Onstads new website. Visit the website.
Building AI
Ian Brown joins our team!
We're so happy to have Ian Brown joining our team. Ian is a brilliant designer with broad experience, working with both digital and printed matter through his own practice and other agencies. He joins us from Netlife, where he's spent the last couple of years designing digital products and experiences. Welcome!
Musikkhjemmekontoret
A larger project gets a head start. This is the ultimate toolbox for musicians both during the Covid-19 crisis and for whatever happens next.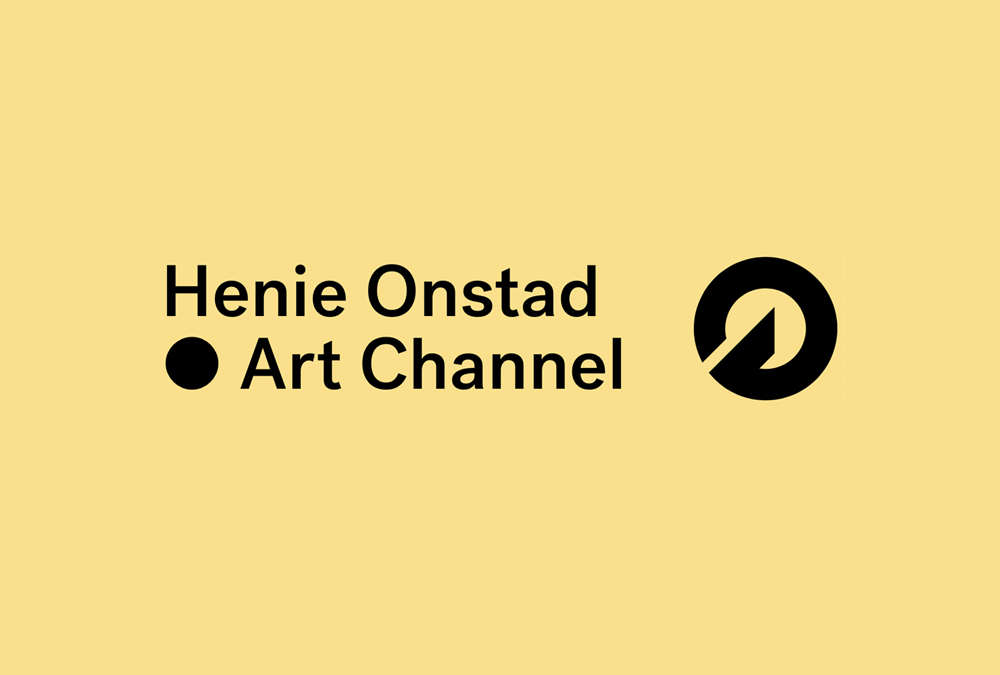 Art channel
Enters extensive collaboration with Feed and Anti to open covid19-closed exhibitions.
DOGA Award
We won the DOGA Award for the interaction design on elementsofai.com! A home win in Norway is especially meaningful for us. Read all about it here.
New website launched!
The new and improved website for Dramatikkens hus showcases resident playwrights, podcasts and events, and also makes it easy to apply for grants! Check it out: dramatikkenshus.no 🥳
Public announcement
The National AI Strategy encourages all Norwegian citizens to take the course elementsofai.com. Read the entire strategy here (in Norwegian).
Intranet for ODW
Internal admin tools for Norway's largest solidarity campaign by and for youth. Is just launched. To bad it's internal, otherwise we'd gladly link you to it!
Hi, Ole!
We are excited to have Ole Magnus Støvern joining our team of developers!
Hurtigruten Svalbard
We recently partnered with Reaktor to rethink Hurtigruten Svalbards e-commerce solutions.
Exit! Stories from the Munch museum
We designed a retrospective book for the Munch Museum, in relation to their last exhibition before relocating to Bjørvika.

The State of Impact
We recently designed The State of Impact, a magazine of in-depth conversations about the future of technology and society.
185.000+ signups!
More than 185.000 people from around the world has signed up for the free AI course we built with Reaktor and the University of Helsinki.
Meet Mathilda!
We're happy to welcome Mathilda Gustafsson as the newest addition to our design team.
Arkivet.co
We're especially happy to announce our good friends at Arkivet are live and kicking! Design, UX and code by yours truly.
Hey, Helle!
We're thrilled to have Helle Holmsen joining our team of developers.
Revising the Copyright Act
The long fought battle for a revised Copyright Act prevailed, and we designed the book to prove it.